Velkommen!
I'd like to start off with a quick welcome to my site, and the nickel tour. First; things you'll find here. This is the "About Page" it should develop over time. Here we'll have updates, info and recent finds. The Sites page is for websites that I have designed or am currenlty maintaining/hosting. Next is the Lab, at this time the lab is a bit sparse. The plan is to have projects and project ideas grown here. Things should fall into a range of statuses (real word, I looked it up) from Wish List: something I want to try, to a work in progress, to completed projects. The Links Page will be populated by sites that I find useful, or stuff I find cool and want to share and maybe a github link or two. Lastly, the Contact page with my contact info, just in case you need to reach me. Thanks for stopping by and taking a look around,
Recent Updates
Update 2018-11-16
Washing machine broke down last night, picked up a replacement motor coupling this evening and it's back working again.
Update 2018-11-10
Tweaked the CSS, I'm happy with the results. I may do some additional editing.
Update 2018-11-10
Started updates to the site to make it mobile friendly
Recent Digs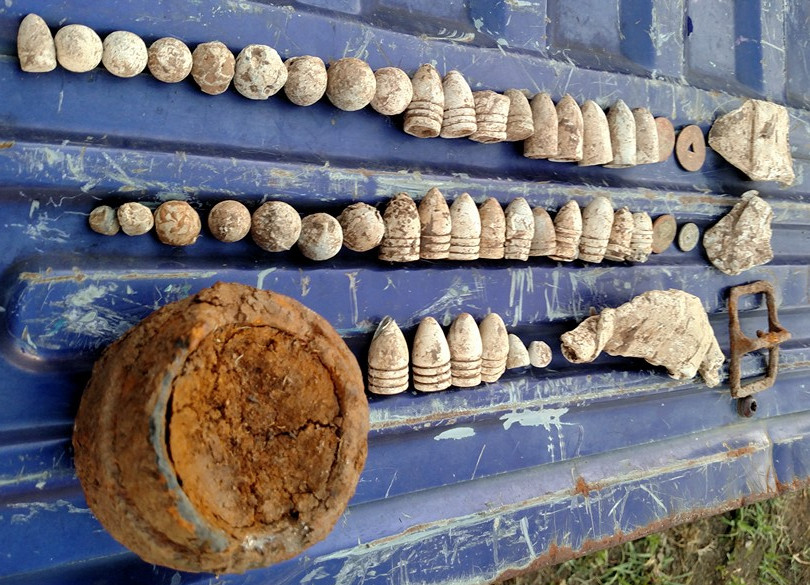 Stacey and I got out over the weekend and did a little metal detecting.